Are smartwatches worth it for fitness? Close your rings at home in a custom designed fitness room.
April 13, 2023
/
/
Comments Off

on Are smartwatches worth it for fitness? Close your rings at home in a custom designed fitness room.
If you have ever wondered- are smartwatches worth it for fitness? You aren't alone. A smartwatch can be a great tool when it comes to creating awareness around your health. It can also be an awesome motivator that helps keep you accountable with your workouts and daily activity. In fact, a recent study found that a smartwatch helped a whopping 88 percent of users surveyed achieve their fitness goal. Additionally, it also found that people who wear smartwatches exercise an average of 4.3 days per week, compared to 3 days per week for non-smartwatch wearers. Over a full extra day each week! That day adds up, adding almost 60 extra workouts in a year for smartwatch users vs. non smartwatch users. Could you use those extra workouts?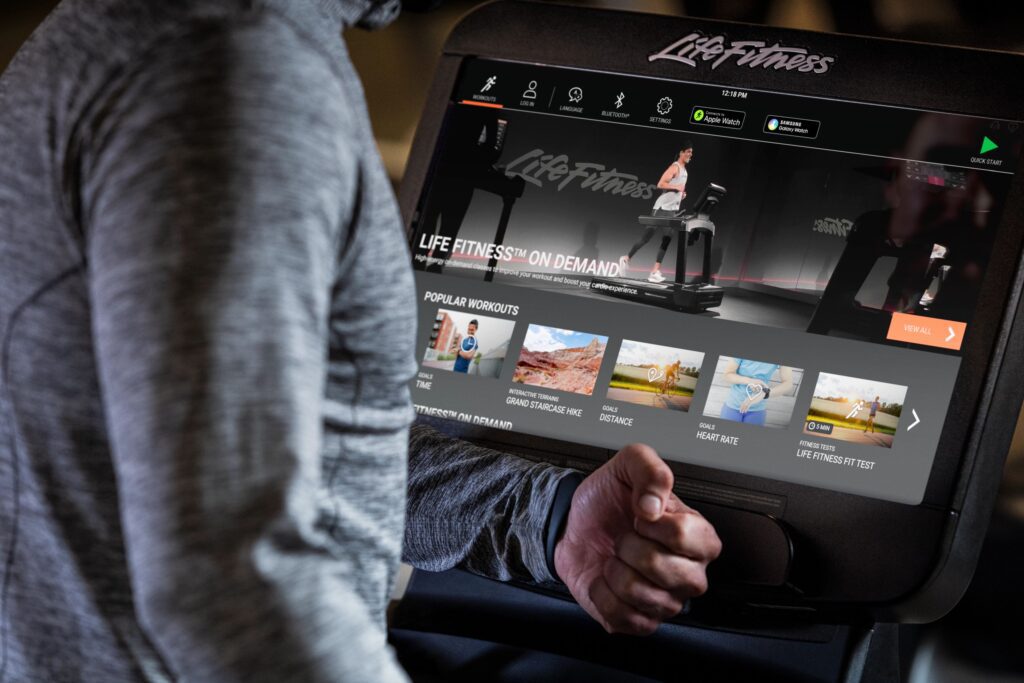 State-of-the-art fitness equipment that connects to your watch
Unfortunately, you may not always have the time (or the right weather) to help you exercise outdoors or to get your steps in away from home, but the good news is fitness equipment manufacturers have been listening. You can now connect your smartwatch to your equipment console, choose a workout program, and accurately and seamlessly sync your workout data back to your smartwatch.
Low impact workout solutions
It's not just the data tracking that's important, however. Depending on the equipment you select, you can put significantly less stress on your knees, back, etc. by selecting a piece of low impact cardio, like a treadmill with a good cushioning system or even a state-of-the-art cross-trainer. Turn on the game or your favorite show and leave the kids in the other room while you hit your goals and close your rings in the comfort of your own home.
Side note- if you are looking for new fitness content (classes/workouts/trainers, etc.) we recommend checking out Apple Fitness Plus.
So, for new ways to stay motivated, track your workouts, or even share your data with your family/friends, consider a smartwatch to help keep you accountable and shed more light on your health.