4 Reasons To Include A Golf Room In Your Next Project
December 22, 2022
/
/
Comments Off

on 4 Reasons To Include A Golf Room In Your Next Project
Home entertainment is changing… Golf rooms are becoming more and more popular in residential new construction plans these days, as the popularity of the game continues to rise and as the product technologies keep improving. Chances are your clients would be willing to consider a golf room in their new home project, if they aren't already doing so.
Here are our top 4 reasons to consider a golf room in your next home project.
Side note- check out our article on Golf Fitness Solutions here for training ideas and equipment.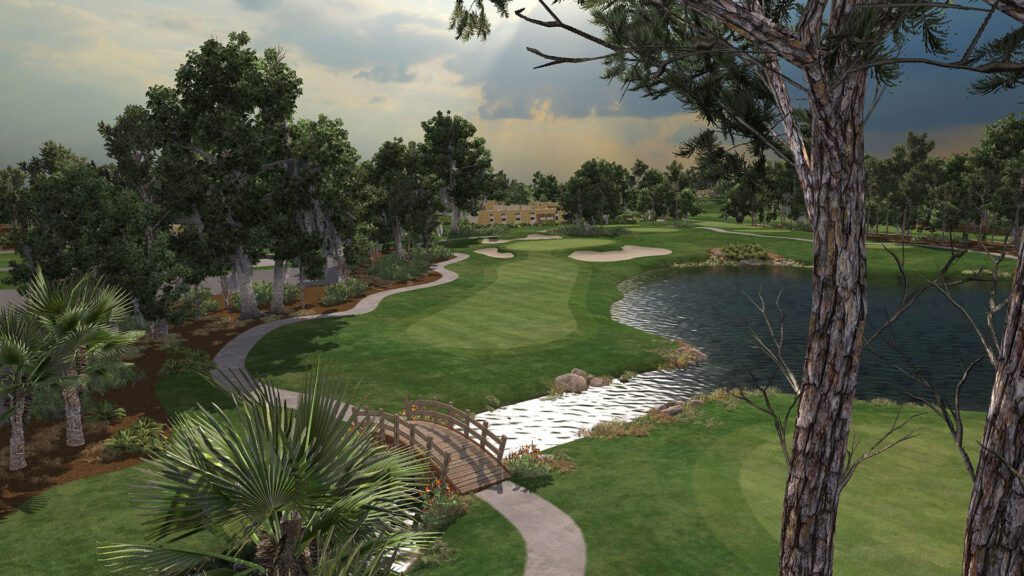 PRACTICE MAKES PERFECT
An indoor golf simulator can make for an incredible training tool to take your or your kid's golf game to the next level. Stuck inside and unable to play during the winter? Or don't have 4/5 hours to get away to your favorite course? Looking to get your kids involved in the game? A simulator may be the perfect solution. Accurate, integrated data capturing systems give you club measurements such as club speed, smash factor, face to path, club path, launch angle, and ball measurements such as ball speed, carry distance, total distance, smash factor, backspin, sidespin, and apex.
PLAY THE WORLD'S BEST COURSES
Play Pebble Beach in less than 2 hours… Yes, you can, with an indoor golf simulator featuring realistic course software that mimics some of the world's best courses. Check out this video from Full Swing Simulators (one of our vendors) highlighting some of their courses.
USE AS A HOME THEATRE
Most indoor simulator systems will have a normal HDMI port, which you plug into and stream content through the projector and onto the screen. Pretty cool right?
ADDITIONAL GAMES FOR ENTERTAINMENT
From golf mini games such as battle stations and demolition driving range, to baseball, football, and even zombie dodgeball… Play some awesome games to keep you and your family (and guests) entertained for hours.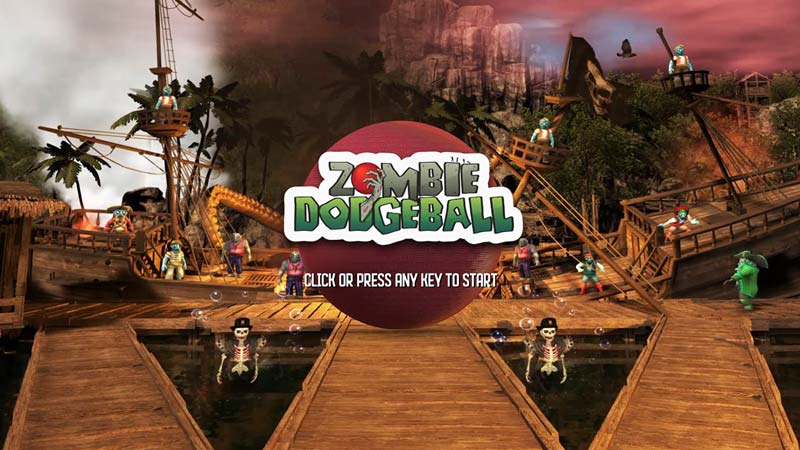 VIRTUAL PUTTING GREENS & MORE
Add a putting green, virtual or adjustable, to round out your practice and training tools in your room. Check these options out from Full Swing and Brunswick.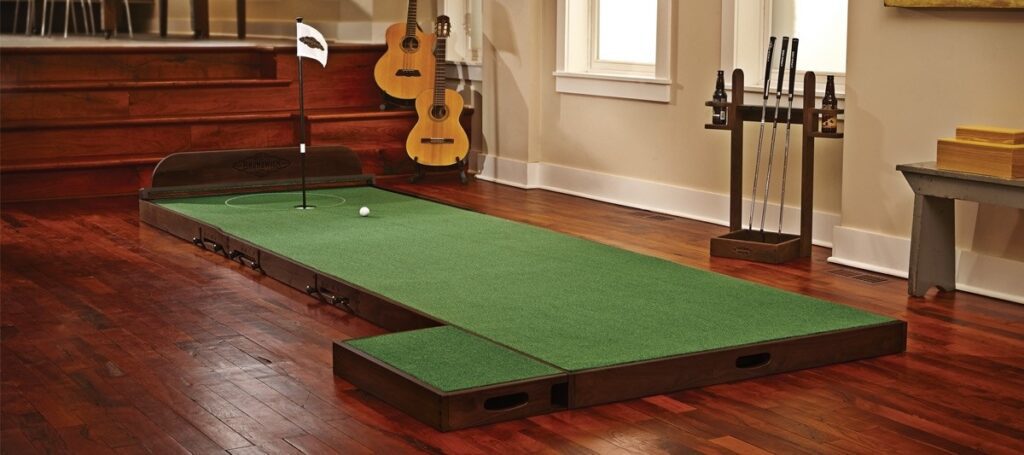 We can help connect the dots with your next golf room project with a model dedicated to residential new construction, the best brands and products, expert room designs, and white glove installation services. All to help make your client's dream home a reality.