January 6, 2023
/
/
Comments Off

on Gym Flooring
One of the most important pieces of any fitness room is the gym flooring. Properly investing (time and money) in this portion of a fitness room can save your clients in the long run and give a room that premium amenity look and feel. In addition to proper protection of the room's sub flooring, there are safety, absorption, acoustics, and of course aesthetics benefits when you pick the right flooring.
More Than Just Gym Flooring
We also have great options available for additional rooms like yoga, golf, play, indoor basketball court, and dance. Reach out for samples or for a competitive bid on your next project.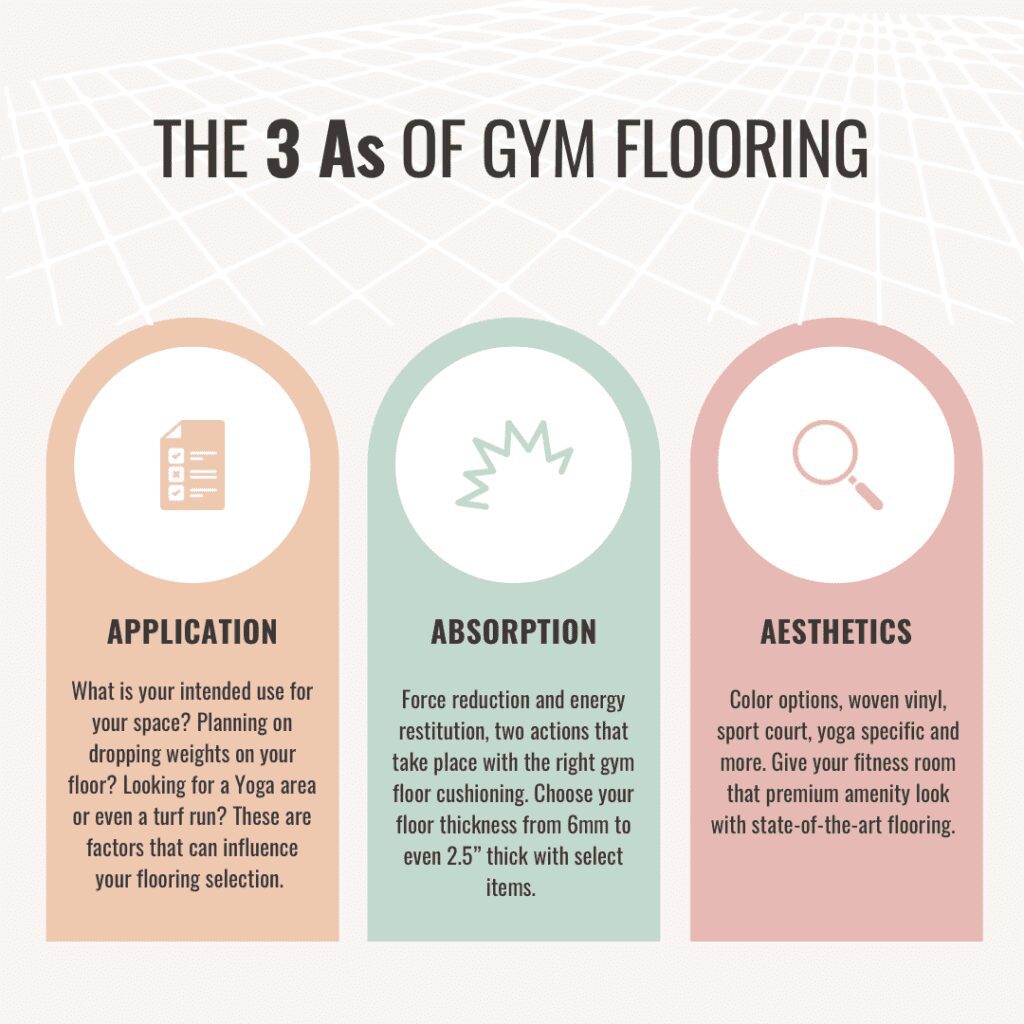 Like our other categories, Roombldr sources from the best flooring brands and vendors found in the most innovative and high use applications in the world, to bring you THE BEST end result. And it's not just for performance… When it comes to flooring, eco-friendly is big for us and we make sure our vendors are at the forefront of environmentally friendly manufacturing practices.
Here are some of our favorite gym flooring options for your client's fitness room. Side note- most of these color options are also available in our 3D room design service.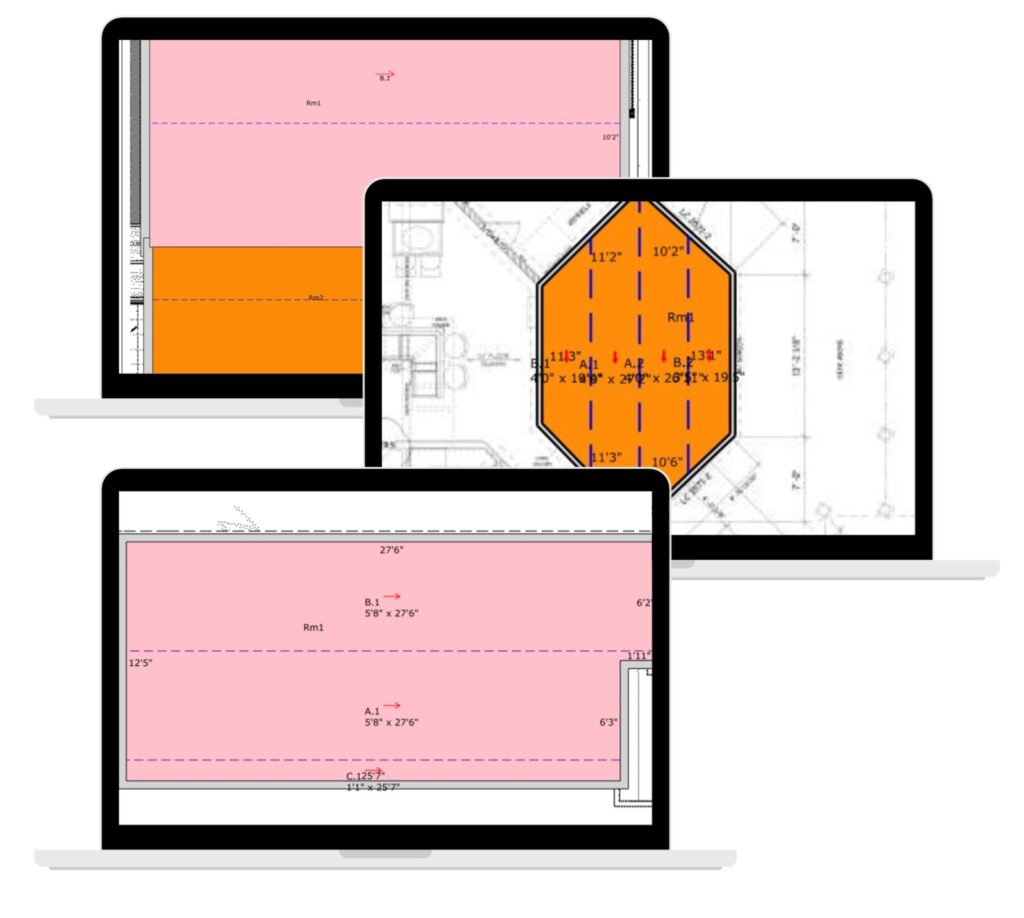 Recycled Rubber Gym Flooring
Recycled composition rubber flooring is the most widely used type of fitness room flooring. From 6mm all the way to 2.5 inches in thickness, we have options to fit your needs (and intended uses). But you don't have to settle for a basic black color… Most of our rubber flooring thicknesses will have over 15 color options to choose from, to give the room an awesome, personalized look. We also recommend the glue-down roll options vs tiles because of the seams.
Luxury Woven Vinyl
This product features two different intricate woven vinyl wear layers (1mm thick) fusion bonded to vulcanized composition, eco-friendly rubber (5mm thick) for a total thickness of 6mm. Premium aesthetics, energy absorption, and acoustics benefits, all from one of the most important parts of the fitness room.
Fitness Turf
Looking for a turf area or turf run in your fitness room? We have great options used in commercial applications like schools, apartment complexes, and gyms, so you know the quality is there. Pinch points we will help you avoid include infill (some turf products actually require it), purchase minimums, subflooring issues, and even the proper equipment to use on your turf run (certain sleds tend to cause more ripping than others).
Yoga Room Flooring
Your client's yoga sanctuary needs flooring that exceeds their expectations. We have nongranular, eco-friendly, aesthetically pleasing, and sweat resistance options (exactly) like what you would find at a yoga center, all with an absorption element to them.
It's always important to speak with a consultant to make sure you have the right flooring for your needs and intended uses. In a bind and need something quick for your fitness room? Here are some other options available from Home Depot and Lowes.
Reach out to one of our expert designers to have a chat.