FITNESS STREAMING- CLASSES & MORE
November 16, 2022
/
/
Comments Off

on FITNESS STREAMING- CLASSES & MORE
Fitness streaming is a great way to keep you motivated, challenged, and going back to your fitness room for more. Nowadays there are tons of options, and the competitive landscape keeps evolving and getting better (and will continue to do so). Here are some cool options and providers you can stream in your home fitness room, with premium club grade hardware (the exact same products found in the world's most innovative and high use applications), in a space designed specific to your plans. Add state-of-the-art eco friendly flooring and premium accessories for the ultimate set up.
---
APPLE FITNESS PLUS- FITNESS STREAMING AT ITS BEST
Are you an Apple person? Check out Apple Fitness Plus, our personal favorite and a great way to avoid subscription fatigue. Subscribe and access thousands of video and audio workouts from the best trainers in multiple categories. From HIIT to yoga to even classes that use equipment like treadmill, cycling, rowing, and more. Take it further with personalized metrics from your Apple Watch, accounting for your entire daily activity with your Move ring (awesome if you like seeing your full day activity levels). With an Apple Watch, you also get real‑time metrics onscreen, like your heart rate and the calories you burn, in every workout. 
Apple Fitness+ has one of the largest libraries of exercise, fitness and wellness content in the world, with some of the best fitness trainers around. New workouts and meditations are constantly being added every week, in a variety of different time lengths to fit your schedule. It's easy to stay motivated in your fitness room when there's always something new, fresh, and exciting from one of the most innovative companies in the world. Their music playlists are awesome too (they've covered it all).
Stream directly to your smart device in your home fitness room for the ultimate set up. Pick a piece or two of state of the art hardware (equipment), accessories, and eco-friendly flooring from us and take your room to the next level. And don't forget to leave open spaces in your fitness room, for whenever equipment isn't needed.
Note- we don't provide Apple devices or the streaming service (purchased directly through Apple). Find it in the Fitness app on iPhone, iPad, or Apple TV.
Find more on the Apple Fitness Plus website, or check out this YouTube video for more: Apple Fitness Plus Video
---
LIFE FITNESS ON DEMAND- STREAM WHILE ON YOUR FAVORITE PIECE OF GYM GRADE HARDWARE
Life Fitness is the first fitness equipment manufacturer to create digital programming for an entire line of club-grade cardio equipment. An innovative and growing library of digital classes are available on Life Fitness premium cardio products, including their Powermill and Arc Trainer, the best hardware you can find. The digital library includes over 500 on-demand classes available on treadmills, ellipticals, spin cycles, cross-trainers, and more. Gym approved content, for your home. Take your fitness streaming options to next level with Life Fitness.
---
---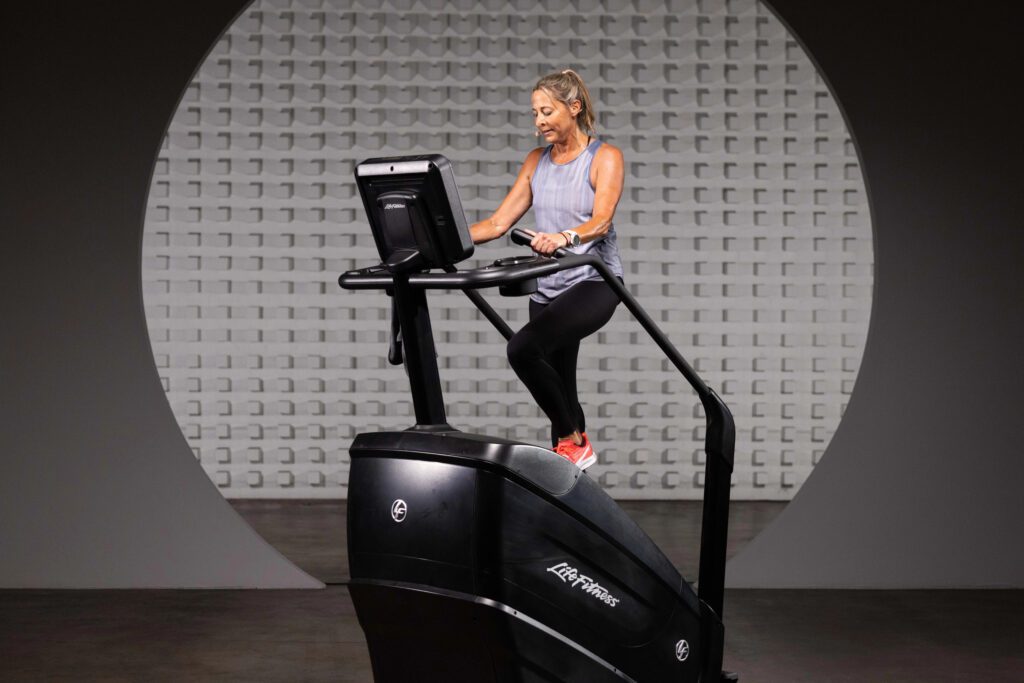 ---
LIFE FITNESS INTERACTIVE TERRAINS
More than 100 runs and rides through stunning scenery around the world. Incline and resistance adjust to the terrain for an awesome experience. Immerse yourself in some of the best workout scenery in the world and lose track of time on your Life Fitness premium cardio equipment.
---
ECHELON FITNESS
A Tennessee based company backed by Goldman Sachs, Echelon Fitness is a connected fitness brand offering gym quality products across multiple categories, including bikes, treadmills, rowers, and smart mirrors. With dozens of daily live classes, thousands of On Demand workouts, and engaging fitness trainers, Echelon will keep you going back to your fitness room for more. We like this option because they have other cardio products, including a fitness mirror, at great prices.
---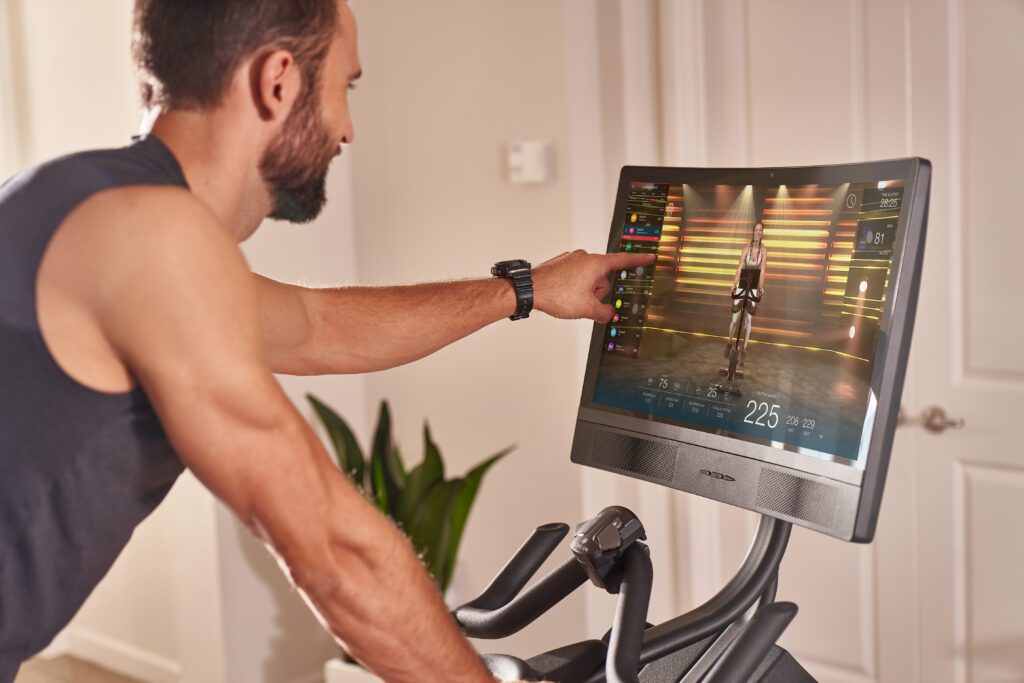 ---
ICG SPIN CYCLES APP
One of the world's largest manufacturers of spin cycles, ICG has been innovating in the indoor cycling equipment category for over 25 years. ICG has 6 different innovative and premium bikes used by facilities and spin cycle studios throughout the world. Their new ICG app features instructor led "Coach By Color" rides and predesigned ICG workouts, which can be recorded and tracked within the app. The ICG App is perfect for training at home or during an indoor cycling class. We love their "Coach by Color" feature as well, which displays user's efforts during a workout by color coding the right metrics and output levels to keep you motivated.
---
COREPOWER YOGA
With over 220 locations in 21 states, Corepower is a powerhouse in the yoga game and one of the most popular yoga businesses in the country. They've made it easy for users to bring content from their favorite studios home, with livestream and on demand classes available through their app. You can find great fitness streaming content available from their certified instructors on their YouTube page or app and stream their sessions at home in your yoga room.
---
TRX TRAINING CLUB
Looking for ideas for your next TRX workout? Check out the TRX Training Club. World-class trainers, live daily classes, over 800 on-demand workouts, and replay classes (for when you can't make the live classes). Join the TRX training club and access new and creative workouts and programs for yoga, strength, cardio, and more with awesome content added daily.
---
Reach out to learn more about how we can help create your dream fitness room.