Strength training has some amazing benefits, from boosting your metabolism to helping you tone and tighten your muscles. But not everyone has the right space for a complete strength training set-up in their home gyms. Fortunately, you don't have to sacrifice quality (or design) when your space is at a premium and you are looking for strength training options. Meet the Escape Fitness Strongbox.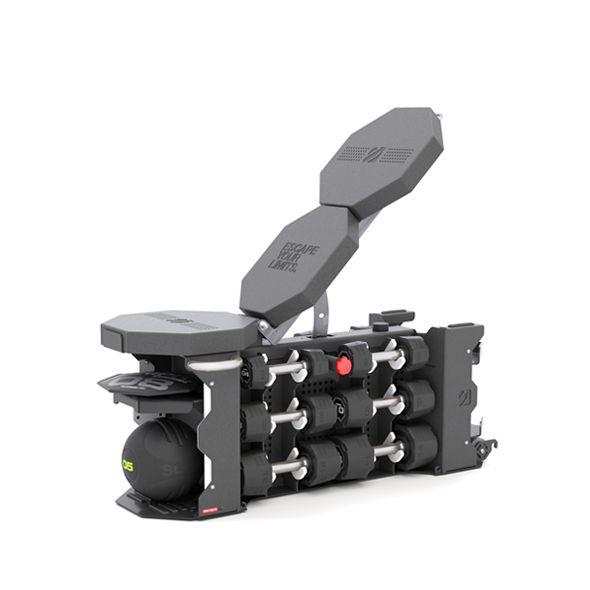 This revolutionary, all-in-one workout bench appeals to design conscious home gym owners who want space-efficient, premium workout options with intuitive storage built in. At 51 inches long and 20 inches wide, this piece is a home run when space is at a premium and you are looking for something innovative and sleek to help you with your training.
KEY FEATURES
VERSATILITY
The adjustable bench has six levels of incline (0, 15, 30, 45, 60, 80) suitable for a wide range of different exercises, from flat bench to shoulder press. The adjustments are easy to use and intuitive, allowing quick transitions in between exercises, sets, and reps. Strongbox's octagon-shaped, high-density, urethane injected, molded back pads are tough and hygienic, allowing clearance for exercises while fully supporting your back (also great for step-ups and additional exercises).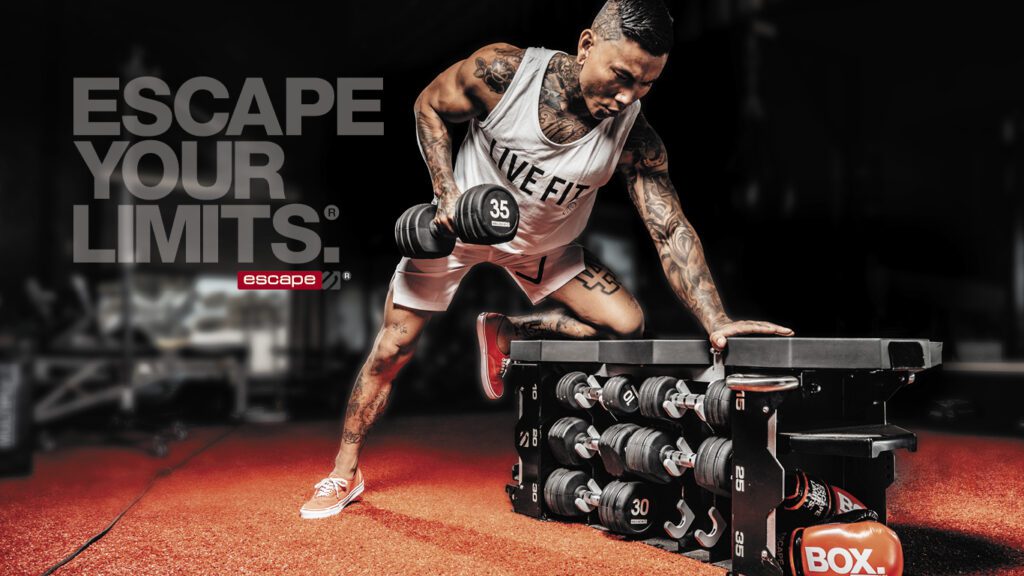 STORAGE
3 built-in storage compartments for products such as sandbags, resistance tubes, medicine balls, workout gloves, and more. Dumbbell rack shelving stores and protects up to six pairs of Escape dumbbells. Available in SBX, Classic, Urethane, Edge, and Nucleus dumbbells. Choose from 5-30lbs or 10-35lbs dumbbell sets.
ADDITIONAL FEATURES
Steel frame construction.
Wheels make the box easily portable, for storage or workouts.
Hooks for power bands and resistance tubes.
Available to purchase with or without accessories and dumbbells.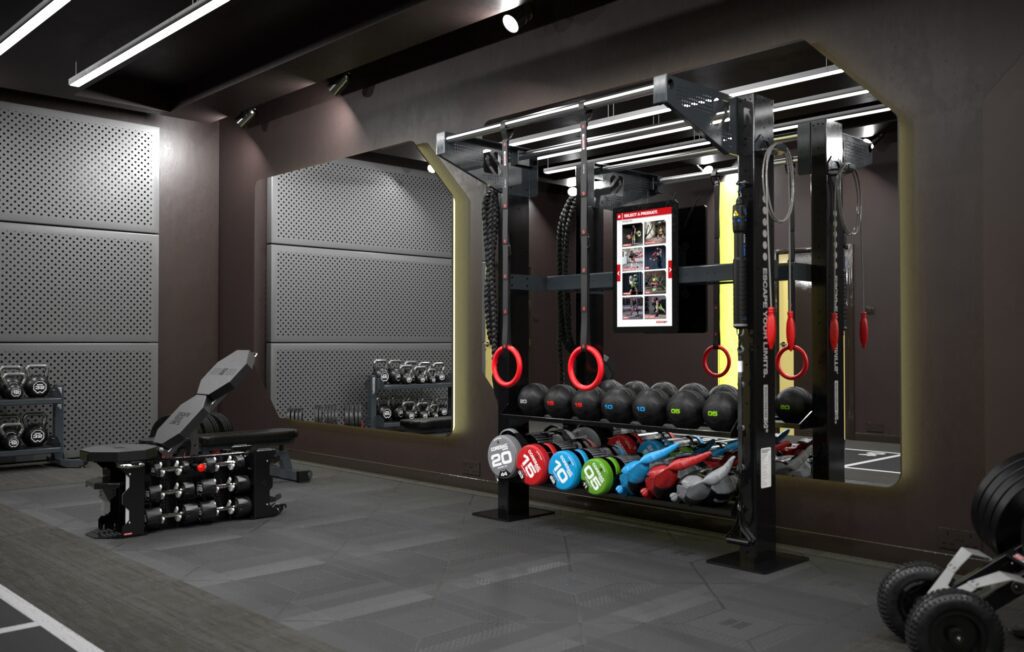 Looking for the best product options for your next dream home gym? We can help! Reach out to one of our industry experts for help on your next project.